CPA PROFILE


Cahaya Putra Textile ( CPA ) is a branch store of the first Cahaya Textile Senen ( CHY ) from early 2010.
CHY was founded in 1965 by Mrs. NIO LIE MOY or used to be called Ci Limey when Proyek Senen at that time still called " Los Jahit ".
Now CPA is engaged in the textile industry in Indonesia, we provide a wide range of local and imported material fabrics for uniforms, formal and wedding suits, vests, and many more with an affordable price.
In addition CPA also received a sewing services for uniforms, formal and wedding suits, PDH, PDL, SPG, and many more.
With experts who have experienced more than 30 years and keep abreast of the latest fashion, we will serve you much better.

CPA VISION


• Being the best in suits and tailoring services and also leading in style.
• Expanding market share ranging from lower middle class to up middle class.


CPA MISSION


• Assist consumers in terms of appearance especially for making formal suit and provides good quality and
affordable price.
• Provide more services than others and always give the best to customers.
• Expanding Our network.
• Always create a new innovation in style and trend.

CPA MOTTO


This is OUR LIFE, do what WE LOVE, and share THE LOVE.
Do with all your heart, not easily satisfied, and never stop to learn something new.
CPA FUN : CPA always have a Fresh idea, Unique style, and New inovation ~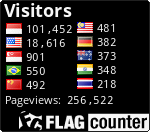 © 2010 Cahaya Putra Textile. All Rights Reserved. Cahaya Putra, Cahaya Putra Textile and CPA are trademarks of Cahaya Putra Co. There is no other institutions / stores / companies outside Cahaya Putra Textile allowed to use www.cahayaputratextile.weebly.com and also www.cahayaputratextile.com without prior permission from Us.